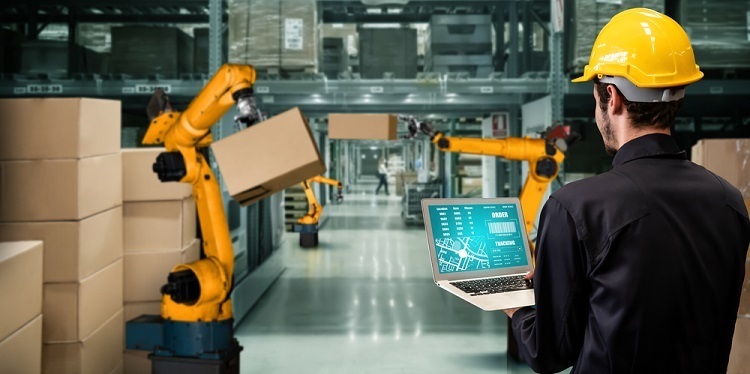 The Guide To Supply Chain Graduate Certificate
Globalization and technology have drastically transformed the world of supply chain management. This has created a dire need for well-trained operations leaders. You can earn a supply chain graduate certificate to help optimize supply chains and create a competitive edge for your company.
Supply Chain Management Explained 
Supply chain management, also called logistics, entails the production, distribution, and shipment of products. It comprises everything from sales to inventory and is an essential aspect of any business that produces and sells products. Professionals in this sector ensure that all logistics are completed within the budget and on time. Learn more about Supply Chain Graduate Certificate at https://alter-forum.net
Some of the critical components of the general supply chain process include:
Distribution
Investment recovery
Inventory control
Manufacturing supervision
Logistics
Procurement and purchasing
Packaging
Materials management
Receiving
Quality control
Product and service development
Warehousing and storage
Shipping and transportation
Strategic sourcing
Most people focus on just one or a few of these fields. Preferably, understand the whole system and how various supply chain positions operate jointly, especially as you advance in your sector.
Admission Requirements 
To be eligible for an online supply chain graduate certificate, you must have met the following requirements:
GPA of at least 3.0 or above
Accredited bachelor's degree, including all transcripts
A master's degree in a related business field like MBA
Two or more recommendation letters
Non-English speaking applicants must pass an English language proficiency test like PTEA, IELTS, and TOEFL.
Resume outlining relevant experience
Personal essay
Application fees
Supply Chain Graduate Certificate Coursework     
Supply chain graduate certificate coursework varies by program and school. But the offered programs cover similar topics like:
Negotiations and contracts for supply chain managers
IT systems for supply chain management
Supply chain strategies and sustainability
Business supply chain logistics
Fortunately, they're the same courses studied in an MBA program with supply chain specialization, without a background in finance and accounting.
Check out the overview of courses offered as part of a Supply chain graduate certificate program.
Information systems
Contract pricing and negotiations
Supply chain logistics
Procurement strategies
Principles of Lean Manufacturing
Maintaining Sustainable Supply Chains
Legal Aspects of Contracting
Purchasing and Materials Management
You can study the Supply Chain Graduate Certificate 100% online, full-time or part-time. You'll be studying from industry leaders, founders of startups, and leading consultants.
Also, you get a chance to learn alongside a diversified group of students with exemplary academics and experience. The program helps you explore the most cost-effective, reliable ways to manage the supply chain in a fast-growing business through the core electives.
Career Outcomes              
With a supply chain graduate certificate, you might end up in the following careers:
Purchasing Manager or Agent
Your responsibilities include purchasing products, seeking bids, parts of manufacturing, and managing requisitions.
Operations Manager
Your responsibilities include directing business activities concerning production, pricing, distribution, and any other aspect of commerce.
Quality Control
Overseeing quality systems to ensure safety before the products are distributed for purchases.
Warehouse and Distribution Manager
Your role is to oversee products in and out and manage distribution facilities and operations.
Planner/Forecaster
You've to deal with stocks heading in and out. Also, the supply chain is about future demand. So, planners and forecasters help look at capacity planning and create production plans.
Supplier Relations
This entails business dealings with suppliers, sales, networks, and sourcing.
Inventory Manager
Here you're responsible for keeping daily stock records and their locations and movement.
Transportation Manager
Moving parts, products, and raw materials is a daunting task. It requires a team to ensure a proper transportation and shipping process.
Why Study Supply Chain Graduate Certificate
Global trade has tremendously grown over the last few decades. For example, products are manufactured in one place, transported, shipped, and sold globally. This means that many international companies are managing their supply chains. Most of the globe's most successful businesses credit their success to a well-managed supply chain.
Final Thoughts
While pursuing a Supply chain graduate certificate, prepare to work in a fantastic setting with demanding international assignments. Interestingly, things will become fascinating in the coming years: innovations like drones, self-driving ships and trucks, autonomous warehouses, and Hyperloop will likely shake things up. Indeed, a supply chain graduate certificate guarantees plenty of job opportunities. You can learn about the skills-related certifications that are usually accepted in industries, on this website: https://www.slowlie.net